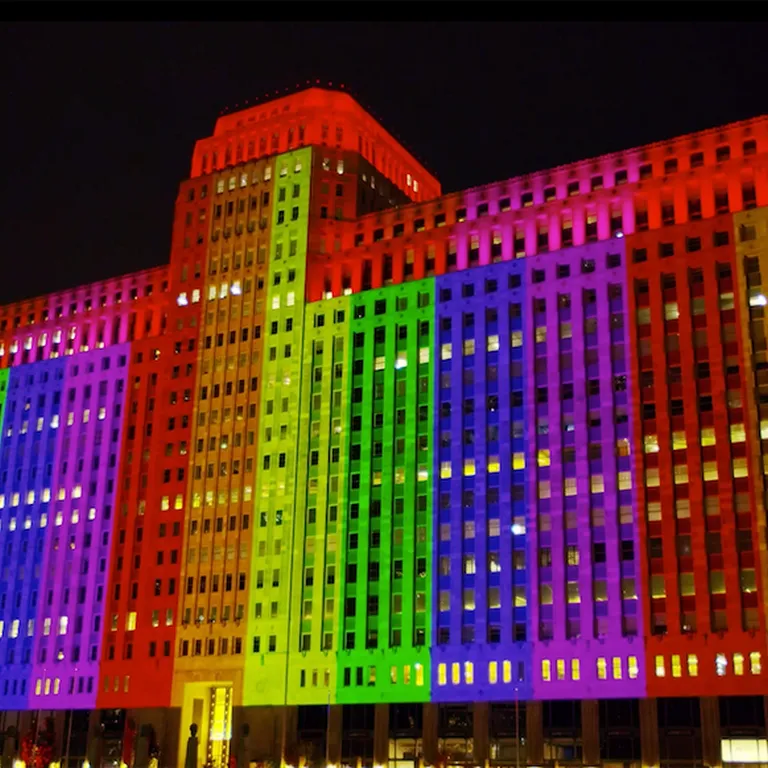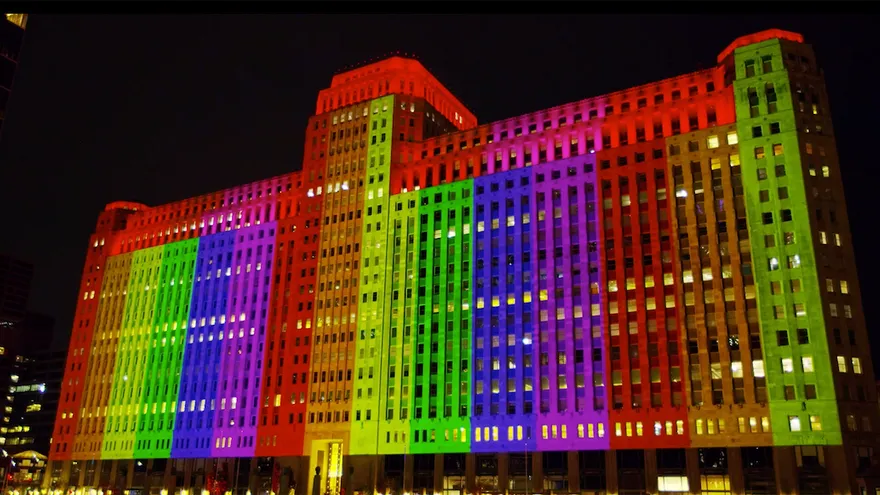 About the Work
Lesbian, Gay, Bisexual and Transgender Pride Month (LGBT Pride Month) is celebrated annually in June to honor the 1969 Stonewall riots and works to achieve equal justice and equal opportunity for lesbian, gay, bisexual, transgender, and questioning (LGBTQ) Americans.

As part of an annual celebration, ART on THE MART's Pride projection returns this June with a nightly program of bold, bright colors and messages of inclusivity. Our 2023 projection begins on June 1 and will continue throughout the month until June 28. Projections will start at 8.30pm from June 1-7, and then from 9.00pm CT from June 8 onwards.
The projection coincides with the Chicago Pride, which consists of a full month of festivities and events, including Chicago Pride Fest, presented by the the Northalsted Business Alliance on Saturday June 17 and Sunday June 18, and culminating with the Chicago Pride Parade on Sunday June 25.