ART on THE MART announces fall 2023 program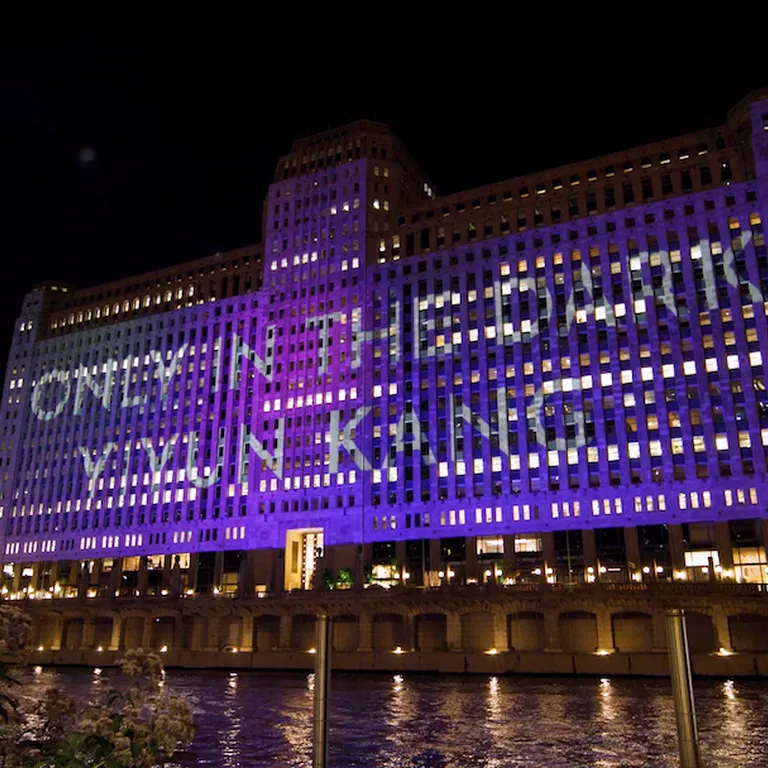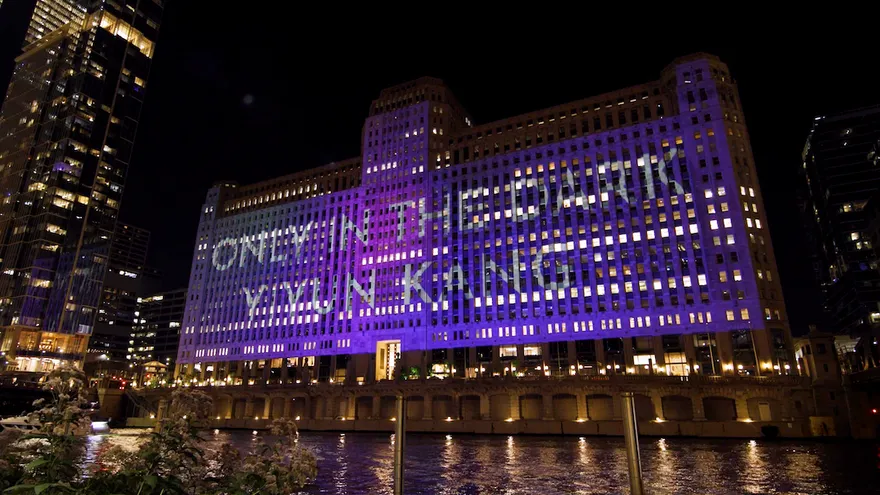 Featuring Dr. Yiyun Kang and Charles Atlas
Dr. Yiyun Kang, a veteran in the field of projection mapping and immersive art, will headline the 2023 fall season running from September 14 to November 15. Working at the intersection of art, sound and technology, Dr. Kang's projection mapping installations create kinetic environments for audiences to explore. Presented in partnership with Superblue, Dr. Kang's commission for ART on THE MART will unfold over three immersive scenes which combine digital animation and real footage, mixing the human figure with AI generated imageries. Her work, titled Only in the Dark, was created in response to humanity's environmental crisis and the power of AI technologies.
Charles Atlas' projection, Geometry of Thought, is a returning commission which first debuted as a crowd favorite in fall 2019. ART on THE MART has reprised the work in celebration of the platform's 5th anniversary.
Kang's Only in the Dark and Atlas' The Geometry of Thought will be on view at 7:30pm CT nightly from September 14 until November 15, 2023.