World's largest
digital art
platform.
Cutting-edge
moving
image work.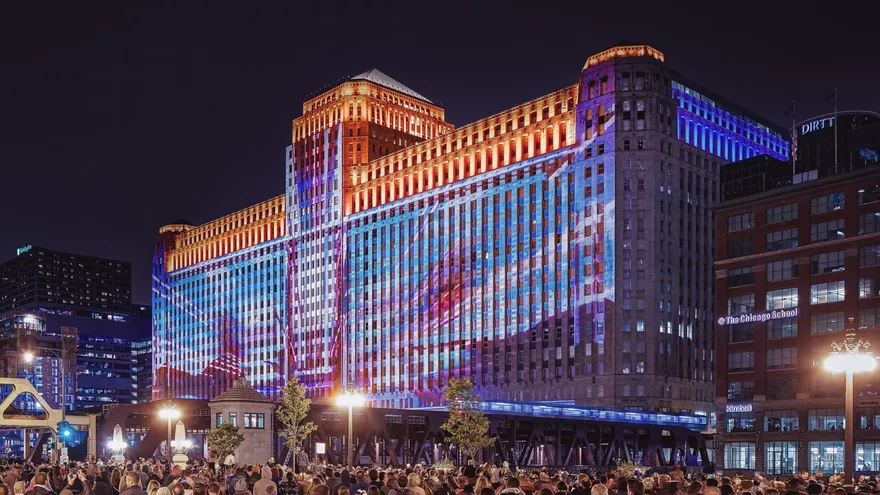 About ART on THE MART
ART on THE MART is the world's largest digital art platform that transforms an architectural landmark into a permanent, larger-than-life canvas. A shining example of Chicago's long-standing commitment to public art, ART on THE MART brings cutting-edge video mapping techniques to Chicago's Riverwalk, displaying projections of contemporary art across the 2.5-acre façade of THE MART, the largest privately held commercial building in the United States, internationally recognized as a global innovator in culture, design, and technology.

Founded in 2018, ART on THE MART presents pioneering moving image work by renowned national and international contemporary artists, alongside work by Chicago-based creatives and local organizations who aim to elevate voices from across the community. Our artists and partners work to realize the power of public art and inspire positive community engagement along the river, throughout Chicago and beyond.