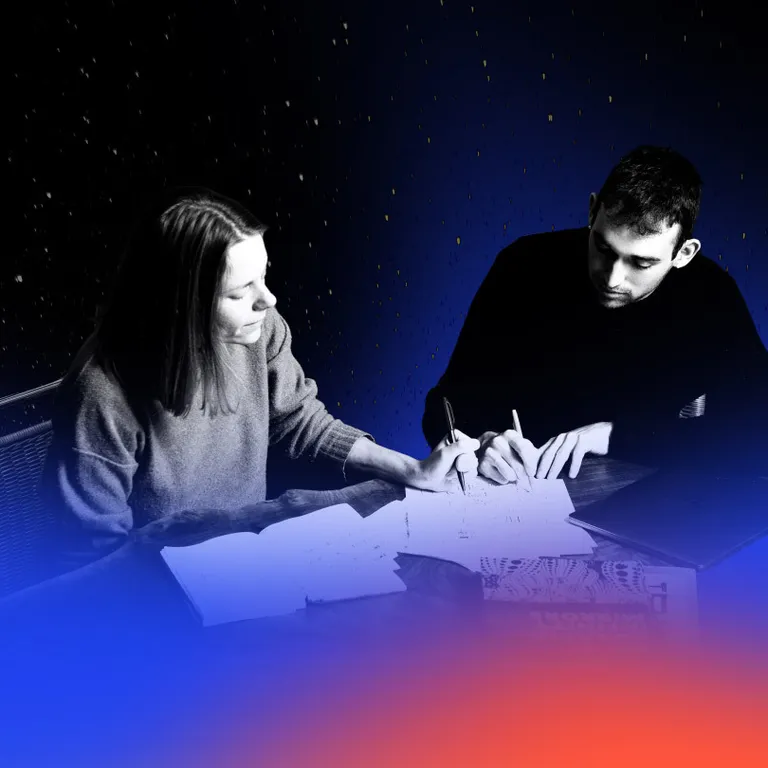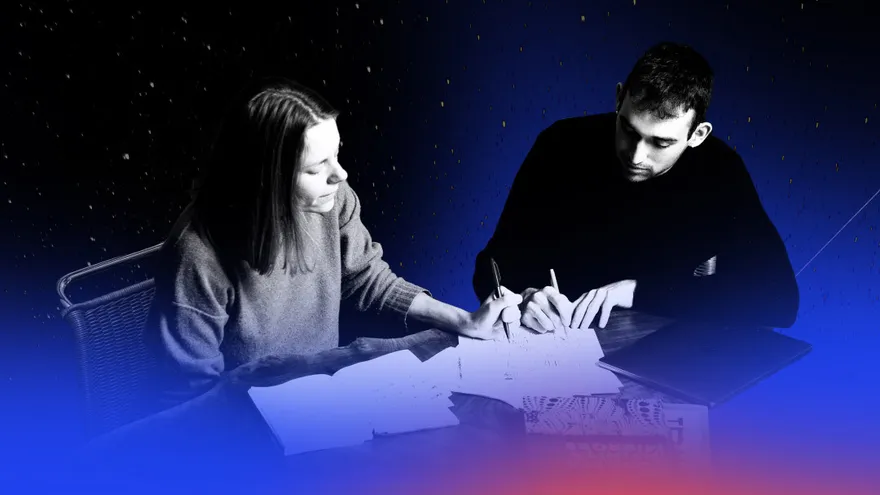 Interview with Gensler
We spoke to Anna Nelson and Franklin Guttman of Gensler's Chicago brand studio, the duo behind our summer 2023 projection Building Light. Running from June 8 to September 13, Building Light explores themes of discovery, urbanism, and change through four abstracted and time-lapsed vignettes. Gensler is also behind the next phase of THE MART's evolution, remaining key spaces in one of Chicago's most iconic architectural buildings. 

What is your inspiration for your ART on THE MART projection?
Franklin: Our projection draws from cycles of design - from the first stage of gathering energy to mass production, from exploring new possibilities to widespread change. Each notion grows and sometimes shrinks before starting over again in a new cycle.Anna: We also thought a lot about the role a designer plays in provoking change over time.
What is your favorite museum, public artwork, or community organization in Chicago? 

Anna: When Thomas Dambotas trolls were at The Morton Arboretum

What is the role of public art in engaging communities?

Anna: Public art invites curiosity. It gives us the opportunity to step out of our daily routine, and it brings a sense of surprise and joy to our commutes, work days, and expectations of the spaces around us.

What do you think is the future for digital art?

Franklin: Digital art will grow more responsive and interactive, becoming a conversation between people and the art.

What do you hope people will take away from experiencing your piece?

Franklin: We hope viewers will take away a sense of both scale and the impact of individuals on the larger cycle.