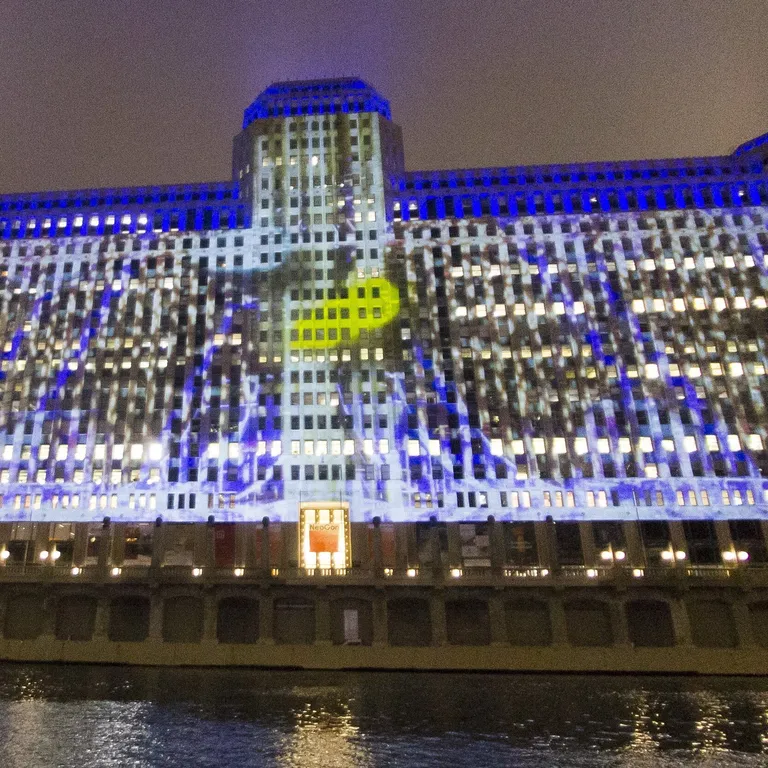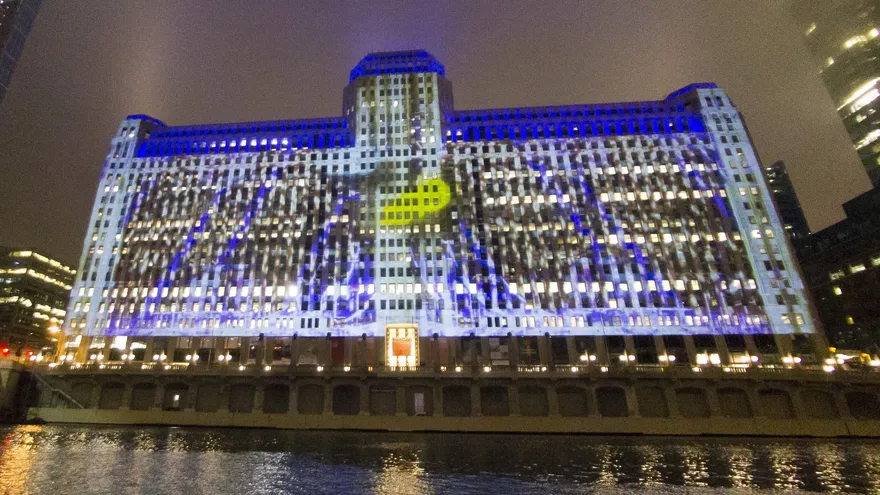 About the Work
Cirque de Soleil's VOLTA took Chicago's iconic architectural landmark THE MART as its stage, transforming the production into a vibrant, larger-than-life animated projection across the building's façade.

VOLTA – a hit with both critics and consumers alike – is a coming-of-age tale, a story of putting yourself on the line, facing spectacular challenges and discovering for yourself what comes next. As developed expressly for ART on THE MART, the VOLTA projection reflects the state-of-the-art acrobatics, kinetic motion, grandiose scale, and human intimacy of the Cirque du Soleil show that inspired it, as told through inimitable 3D animation and the illusions of Chicago Projection Mapping LLC, concepted by creative media agency Empower.
Sponsor Information
Cirque du Soleil is an entertainment company and the largest contemporary circus producer in the world.