About the Work
ART on THE MART celebrates its 5th anniversary with a new commission by Dr. Yiyun Kang, esteemed artist in the field of projection mapping and immersive art. The work, titled Only in the Dark, responds to humanity's environmental crisis and the unfathomable power and intelligence of AI technologies.

Only in the Dark unfolds over three immersive scenes that mix digital animations with AI-generated imageries to explore how we can think collectively about a more inclusive future. The work begins with a scene depicting the shifting structure of THE MART, alluding to a new beginning. The second scene uses biophilic designs to illustrate the coexistence of nature and humans. Ending with a hopeful future, the final vignette depicts a human dancing in water surrounded by a beautiful halo created from the light bouncing off the water's surface. Only in the Dark is presented in partnership with Superblue, where Dr. Kang is the latest addition to the gallery's artist roster. 

In creating Only in the Dark, Dr. Kang was inspired by THE MART and its history and position as a leader in sustainable practices. Owned and operated by Vornado Realty Trust, THE MART is an architectural icon and an internationally recognized leader in culture, design and technology. Known colloquially as a "city within a city," THE MART opened as the largest building in the world in 1930 and has continuously evolved to incorporate the latest in environmental practices. In 1996, THE MART became one of the first major properties in downtown Chicago to adopt the district cooling system to reduce the discharge of CFCs. THE MART was awarded its LEED certification in 2007 and its Fitwel certification in 2018, earning the title of largest Fitwel-certified building in the world.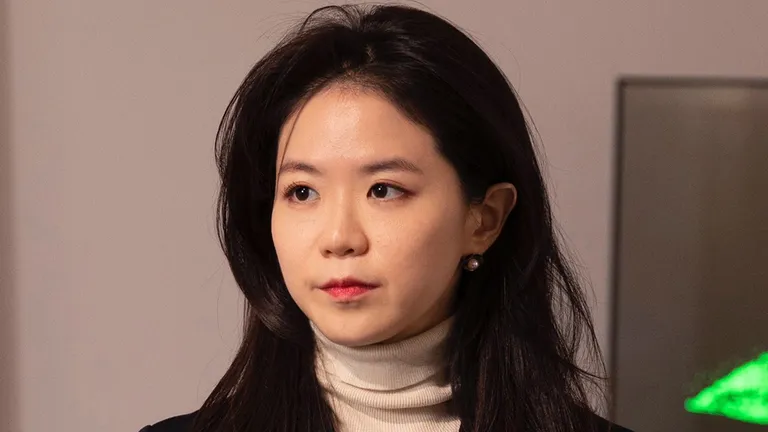 "To escape our current darkness, this work suggests using non-binary thinking. Building upon THE MART's history of contributing to environmental solutions, I hope 'Only in the Dark' will help us to consider new ways of thinking to address some of the most pressing issues facing us today."