Out of the Sea Came Eternity

—

About the Work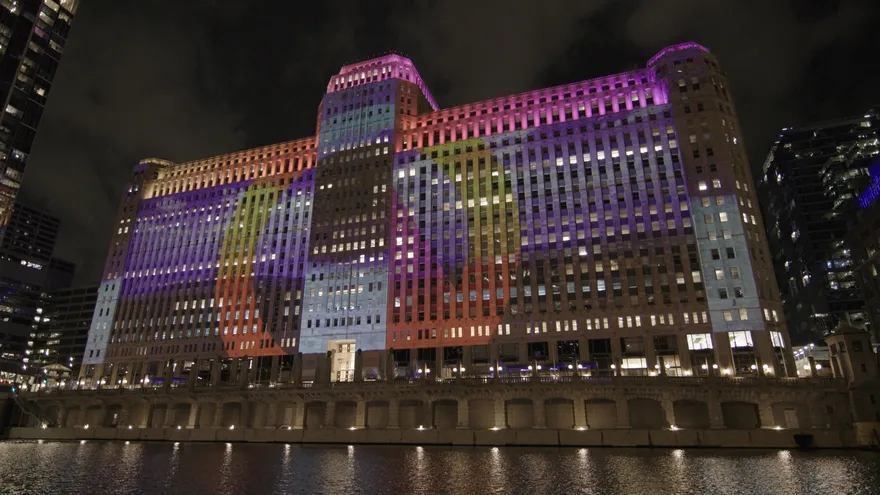 ART on THE MART celebrates the 'Season of Light' with a new commission by Yorgo Alexopoulos, a School of the Art Institute of Chicago (SAIC) alum known for immersive moving image works. The 2023 winter program is on view from November 16 until December 30, 2023, nightly at 7.30pm CT. 
ART on THE MART's 'Season of Light' program marks the first-of-its-kind collaboration that celebrates the emerging and established talent coming from the School of the Art Institute of Chicago (SAIC), a beloved institution that is internationally regarded as one of the top art and design schools in the world. 

Alexopoulos is best known for immersive video installations and mixed-media sculptures that fuse his own paintings, drawings, photographs, and digitally created assets. His new time-based digital animation work, Out of the Sea Came Eternity, will take viewers on a journey through a series of distinct visual chapters that explore our collective connection to nature, myth, and magic. 
The animated grid of digitally manipulated paintings, photographs and graphics, each resembling landscapes and geometric shapes, will move across the façade of THE MART, creating an abstract narrative. Rather than relying on algorithms and automated components in creating digital works, Alexopoulos manipulates his animations in real-time as a painter would.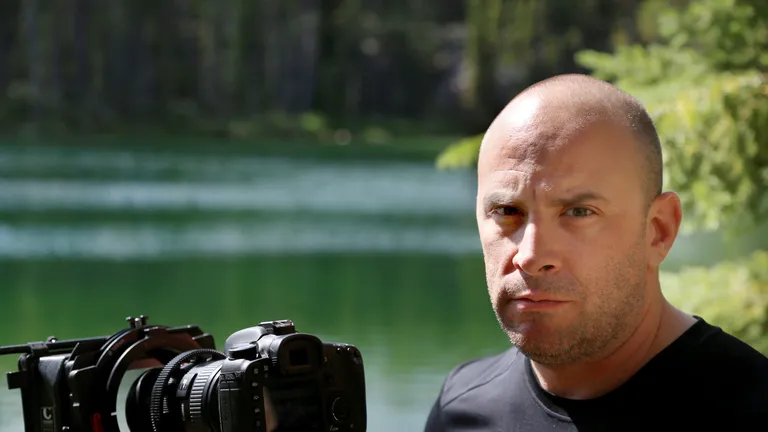 "Our individual and collective connection to things larger than ourselves is the inspiration for my work. I hope that viewers can walk away with a new understanding of nature and the universe. I'm thrilled to return to Chicago and to be able to exhibit my work on this scale."